Welcome to our Click-em Wood Sheep site
We live in the village of Binbrook nestling in a valley in the heart of the picturesque Lincolnshire Wolds in an Area of Outstanding Natural Beauty (AONB).
The pastures where our sheep graze have been graced by livestock for centuries.
We keep two primitive pedigree registered flocks under the name Click-em Wood. A flock of Hebrideans and Castlemilk Moorits.
We began with four Hebridean wethers in 2009 which we bought to help train our Border Collie sheepdogs. At the time, we were involved & taking part in sheepdog trialling in many areas of the country and our dogs Fly, Cim, Peg & Jan were all successful in gaining prizes, particularly Cim & Jan.
Eventually, we thought it might be a good idea to buy one or two ewes so that we could have lambs, and so, that is how it all started.........
We went on to breed Castlemilk Moorits after seeing them at the Melton Mowbray Rare Breed Show and Sale. They are beautiful sheep and the lambs look like little fawn.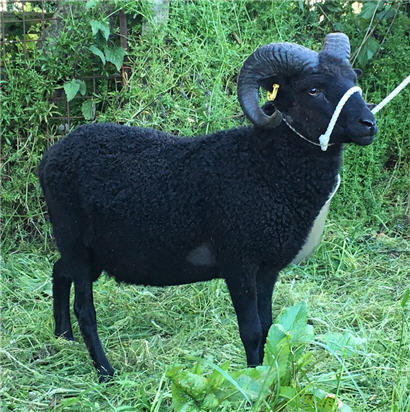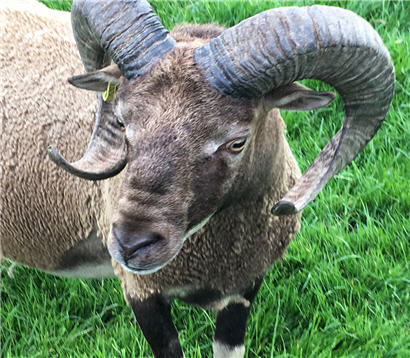 The name of the flock is connected to the history of one of the paddocks where our sheep graze.
In the days of droving our paddock was an overnight resting place for sheep, conveniently placed by a nearby inn for tired and thirsty shepherds.
The sheep were counted into the paddock by clicking them through the gate one by one. The pub is now called the Click'em Inn
The majority of the flock graze on low meadows down by the old Water Mill & the meadows have natural boundaries of streams, one diverted to flow through the Mill and the other is Waithe Beck which can be deep and fast flowing. They have cover from a row of magnificent beech trees & the lambs like to curl up in the roots to sleep.

Lynda and Stuart Jarvis
January 2020